Explore Our Range
The Soul of Summer - visit the Indian Summer Website Download the Sell Sheet Here.

Loch Ness and Scotch Whisky are synonymous with Scotland. Nationally treasured, and known throughout the world, these two Icons symbolise Scotland to many people. Upon entering a bar, travel-weary Scot's often find that these are the first things they are asked about. The usual response of a Scot is to order two large glasses...

ECURIE ECOSSE + BLACK BULL 'RACERS RESERVE' is a special and limited edition collaboration blended Scotch whisky, consisting of rare and aged whiskies chosen by the drivers of the ECURIE ECOSSE motor racing squad, and then blended by the specialist blenders of BLACK BULL WHISKY. This blended Scotch whisky is a minimum of 21 years,...

From the award winning Duncan Taylor Scotch Whisky Company and Black Bull brand comes Kyloe, a brand new release to add to the Black Bull fold. Kyloe (pronounced Kahy-loh) is inspired by the hardy breed of highland cattle, the Kyloe, known to survive in the bitter windswept highlands and islands of Scotland. Black Bull Kyloe...

Stoically independent and without compromise. Black Bull was first released to discerning drinkers in 1864, and has since grown to become a renowned whisky of quality, offering a powerful sensory experience, and delivering indulgent, uncompromised depth. Black Bull is still blended to the same formula today as was used in the very beginning, using a large...

Duncan Taylor Scotch Whisky Limited's new 'Single' range continues the company's long history of bottling Single Malt and Single Grain Whiskies from some of Scotland's finest distilleries. The majority of the whiskies in the 'Single' range are at least 30 years old, or from distilleries that are no longer producing whisky. Bottled from a...

Black Bull Special Reserve No. 2 is the second installment of the excellent Special Reserve series. The Special Reserve No. 2 is a blend of exceptional whiskies from the 1960s, 1970s, 1980s and 1990s, featuring an unusually high ratio of 75% malt to 25% grain whisky, and bottled at 50% abv. The blend contains whiskies from...

This, the finest of Scotch Whiskies is distilled in the heart of the highlands of Scotland and blended to a recipe handed down from generation to generation. Scottish Glory is a blend of impeccable quality flavoured by the most discerning of palates.

Whisky as it used to be! Blended in small batches, Duncan Taylor has created a modern Blended Whisky using peaty malts from throughout Scotland, and paying homage to the legendary old, heavy smoky blends of yesteryear.

For many years, Duncan Taylor Scotch Whisky Ltd. has experimented in the use of differing cask sizes for the maturation of Single Malt and Single Grain Scotch whiskies. The research stemmed from a simple premise that there is more interaction between the wood and the spirit over a shorter period of time in a small cask than in...

Dimensions is a super-premium collection highlighting the multi-dimensional nature of the Duncan Taylor Portfolio. The whiskies in this range vary from 10 year old single malts and grains up to 39 years of age. The rarity of the Dimensions range is implicit. Each whisky is the product of a single cask, bottled at natural cask,...

The Duncan Taylor Tantalus contains a unique collection of single malt and single grain whiskies matured to 40 years and above in the vaults of some of Scotland's premium Distilleries where they were produced. The range encompasses full maturation in many differing oak casks which previously held Bourbon, Sherry or Port, and is bottled at natural cask strength...

Duncan Taylor, the award winning Independent bottler, is proud to bring you the Duncan Taylor Caribbean Rum Blend. This authentic blend is created from casks, specially selected by the Duncan Taylor tasting panel, which create a classic, bold flavourable rum.

Duncan Taylor, the award winning Independent bottler, is proud to bring you the Duncan Taylor Caribbean Rum Blend. This authentic blend is created from casks, specially selected by the Duncan Taylor tasting panel, which create a classic, bold flavourable rum. Barbados Rum Mount Gay Rum Distillery (POT): Settlers had been putting stills to use as early as...

With the passage of time, some distilleries have grown in stature whilst others have ceased trading due to vagaries of commerce. Many distilleries have come and gone since Duncan Taylor was established, the majority of which have subsequently been demolished, and now exist in name only. 'Mystical' distilleries such as Kinclaith, Banff and Glenugie...

Our Whisky Galore range represents a new generation of premium single malt Scotch whiskies from more recent quality vintages. These 1980s and 1990s bottlings are available at various strengths and remain in their natural form with no chill-filtering or colouring. Whisky Galore is known as the Legendary Scotch in celebration of the famous incident in...

Named after the famous 16th century clan battles in our home town of Huntly, Battlehill has proved to be a very popular brand of whisky since it's launch. Originally the range was our finest 6 to 10 year old single malt whiskies that have been selected for their exceptional characteristics. The range includes whiskies from...

Black Bull 40 Year Old, the flagship of the Black Bull range, a superior blend of the finest Single Malt and Single Grain whiskies available from Scotland's premium distilleries. The spirit in this very first bottling of Black Bull 40 contains whiskies ranging from 40 to 44 years old from the following distilleries: Bunnahabhain,...

This special blend is a marriage of the finest single malt and single grain whiskies produced in Scotland. The whiskies were vatted together in the 1970s, just after distillation, and matured in sherry casks for a minimum of 30 years, resulting in this premium rare blend. Bottlings available: 700ml, 750ml

Black Bull contains 50% malt whisky and 50% grain whisky. I t i s bottled at 50% ABV and has not been altered by chilled-filtration. This special blend is a marriage of the finest 12 year old single malt and single grain whiskies distilled in Scotland. The selection of whiskies falls true to the...

Islay is more than just an Island! It's a style, a flavour, an ideal, a destination steeped in history and folklore and a nirvana for fans of the smokier style of Scotch whisky.

Edinburgh has long been associated with smoke, whisky and royalty. It is reported that in 1777 there were no fewer than 400 illicit distilleries in Edinburgh. These easily went undetected in the thick smoke that filled the city. The smoke was such an issue that the capital became known as 'Auld Reekie'. In more modern...
Twitter
2015/03/05 @ 12:20
RT @OliverJBryant: Good test at @Autodromo_Monza @Ecurie_Ecosse @BarwellMotorSpt @BlackBullWhisky #z4gt3 with @Devon_Modell today http://t…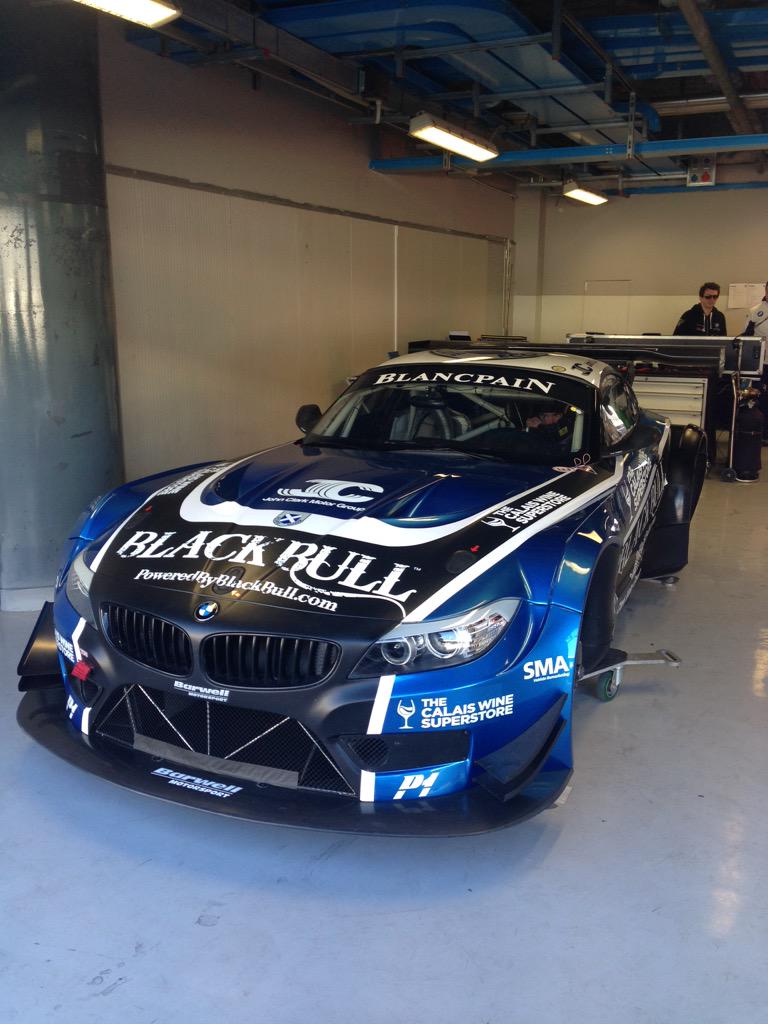 The Octogram

The Octave collection is a ground-breaking range of aged single malt and grain whiskies that have been matured for a secondary period in 1/8th size Octave casks. We fastidiously monitor Octave maturation to achieve a broader yet expanded profile without masking the character of the whisky. Each Octave is mapped using our Octogram Scotch profiling system. Try our interactive Octogram to tailor your flavor preferences and discover your own perfect dram.